Choice of gaskets – what you must think about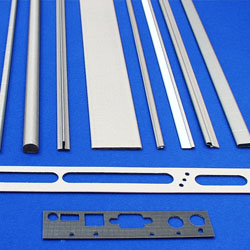 Create space for mounting the gasket
How often will the lid/door be open?
Material in the application, material thickness.
Think about bi-metallic corrosion (PDF).
Shielding performance
Cost aspects – Volume production? Small series?
Storage time? Tooling costs?
Fulfillment of standards
Environmental requirements, IP Ratings
Hints:
Have early thoughts about how your product must be shielded. Very often is it late and that creates problems and also more expensive.
A gasket should be compressed about 15-30 %.
Use mechanical compression stops.
Tolerances are different in hard materials comparing with soft.
Ask for help from your supplier. Why not Jolex AB?
Ask your supplier for samples. Why not Jolex AB?
---
Choice of optical filters – RFI windows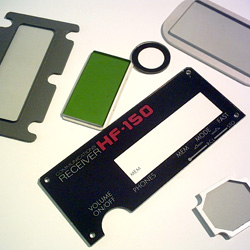 There are different types of windows.
Stainless steel mesh or copper mesh. Blackened or not blackened.
Thicknesses of wires and number of openings.
Conductive film instead of using mesh.
Possibility to use anti-scratch surface.
Possibility to use anti-glare surface.
Hints:
Watch out for Moiré affects when using the RFI window in a LCD application.